Night dress- Match your mood, season, or style with our most relaxing sleepwear collections. Find the best nightwear for women online that also offers a fashionable and sexy look.
Luxurious Nightwear for Women: Indulge in Comfort and Style
Shyaway understand the importance of a good night's sleep for our customers. A comfortable and stylish nightdress can make a huge difference in getting a good night's sleep. That's why we offer a wide range of nightdresses that are designed to provide both comfort and style.
Our collection includes a variety of styles and sizes, catering to different preferences and body types. From elegant and flowy silk nightdresses to soft and cozy cotton options, we have something for everyone. Whether you prefer a classic or a more trendy style, you'll find it in our collection. We also have a range of nightdresses for different seasons, like lightweight cotton for summer and flannel for winter.
We have put a lot of effort into sourcing the highest-quality materials, so you can be sure that our nightdresses are made to last. We have a range of colours, patterns and designs that you can choose from, so you can find the perfect nightdress that suits your taste. Our nightdresses are made from breathable, hypoallergenic fabrics that are gentle on the skin and provide maximum comfort throughout the night.
Don't settle for anything less than the best when it comes to your sleep. Browse our collection today and take advantage of our great prices and deals. We offer free shipping on orders over a certain amount, and easy returns, so you can shop with confidence. Shop now for your perfect nightdress and experience the ultimate comfort and style, and wake up refreshed and rejuvenated.
Night Dress For Women Faqs
1. What Kind of Sleepwear Is Better?
The kind of sleepwear that is better depends on personal preference and comfort, but some popular choices include cotton pajama sets, silk nightgowns, flannel pajamas, and shorts and tank top sets.
2. What You Should and Shouldnt Wear to Bed?
To get a good night's sleep, it is recommended to wear comfortable and breathable sleepwear, such as cotton or silk. Avoid tight or restrictive clothing and anything made of scratchy or uncomfortable fabric.
3. Which Fabric Is the Best for Nightwear?
The best fabric for nightwear is typically a soft and breathable material such as cotton, silk, or modal.
4. What Type of Nightwear Is Comfortable to Sleep for Women?
For women, a comfortable type of nightwear can include cotton pajama sets, silk nightgowns, or tank top and shorts sets.
Related Blogs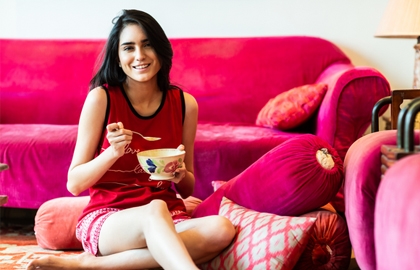 Nightwear plays an important role in every woman's life. The clothes are specifically designed to provide the relaxation and comfort one deserves,
READ MORE