Nursing Bra (नर्सिंग ब्रा) - A feeding bra is designed to provide quick and easy access to breastfeeding an infant. Celebrate every bit of this time in our cotton nursing, maternity bra, and padded feeding bra.
Nursing and Maternity Bras: The Complete Guide to Buying
Are you an expecting mother or a new mom looking for the perfect bras to support you during your pregnancy and breastfeeding journey? Look no further! In this comprehensive buying guide, we'll walk you through everything you need to know about choosing the right nursing, maternity, and feeding bras. Whether you're a first-time mom or a seasoned pro, finding the ideal bras for this special phase of your life is essential for comfort, support, and style.
The Significance of Nursing, Maternity, and Feeding Bras
Before we dive into the world of bras designed for pregnancy and breastfeeding, let's understand why they are so crucial:
Comfort and Support
Pregnancy and postpartum come with a multitude of physical changes, especially in the breast area. The right bras offer unmatched comfort and support, alleviating discomfort and ensuring the health of your breasts.
Convenience
Nursing, maternity, and feeding bras are ingeniously designed with features like front openings or drop-down cups, making breastfeeding a hassle-free experience. Convenience is key when you're taking care of your little one.
Style and Confidence
Motherhood doesn't mean you have to compromise on style. These bras come in various designs and styles, allowing you to feel confident and fashionable during this beautiful journey.
Different Types of Bras for Different Needs

Nursing Bras: These bras are a blessing for breastfeeding moms. They feature cups that can be unclipped or folded down, providing easy access for feeding.
Maternity Bras: Maternity bras are tailored to accommodate the changing breast size during pregnancy. They offer extra comfort and flexibility while providing support to your growing breasts.
Feeding Bras: Feeding bras are similar to nursing bras and are perfect for breastfeeding. They offer convenience and comfort, making breastfeeding a breeze.
Pregnancy Bras: These bras are specifically designed to provide maximum comfort during pregnancy. They have adjustable straps and soft cups to adapt to your changing body.
Understanding Your Unique Needs
Every woman's body is unique, and so are her needs during pregnancy and breastfeeding. Here are some key factors to consider when choosing the perfect bras:
Sizing
Your breast size can change multiple times during pregnancy and breastfeeding. It's crucial to get measured regularly and choose bras that fit your current size comfortably.
Comfort
Look for bras made from soft, breathable fabrics that won't irritate your sensitive skin. Wide straps and bands can enhance your overall comfort.
Support
Adequate support is vital, especially if you have a larger bust. Bras with underwire should be correctly fitted to prevent discomfort.
Convenience
Ensure that the bras you choose allow easy one-handed access for breastfeeding. Test the clasps or clips to make sure they are user-friendly.
Style
Consider your personal style and lifestyle. Whether you prefer a casual, lacy, or printed look, there are bras to match your taste.
Top Offers and Price Ranges
Before we wrap up, let's talk about some fantastic offers and price ranges you can explore:
Buy 2 For ₹1299: Take advantage of this incredible deal to stock up on your favorite bras.
Price Range: You'll find a wide range of options to suit your budget, from ₹300-600 to ₹900-1200.
Size and Fabric Preferences
Sizes: Whether you're a 32B, 32C, 32D, 34B, 34C, 34D, 36B, 36C, 36D, 38B, 38C, 38D, 40B, 40C, 40D, 42B, 42C, 42D, or need sizes like M, L, XL, or XXL, there's a perfect fit for you.
Fabric: Choose from comfortable cotton, spandex, or elegant lace, depending on your preferences.
Know Your Bra Styles, Coverage, Padding, Cup Style, Cup Shape, Straps, and Closure
Styles: Explore a wide range of styles, including casual, lacework, moulded, and printed.
Coverage: Whether you prefer 3/4th coverage, demi coverage, or full coverage, there's a style to match your needs.
Padding: Decide between non-padded, padded, or removable padding based on your comfort preferences.
Cup Style: Choose from darted, seamed, or seamless styles.
Cup Shape: Discover balcony, full cup, or plunge cup depending on the coverage you are looking for.
Straps: Opt for back adjustable, front adjustable, fully adjustable, non-adjustable, or non-detachable straps.
Closure: Nursing bras are available in convenient back-closure styles.
Finding Your Perfect Bras
Now that you're armed with the knowledge of what to look for in nursing, maternity, and feeding bras, you're ready to explore the world of options available to you. Find the perfect bras that cater to your unique needs, style, and budget, and embrace this incredible phase of motherhood with confidence and comfort.
In Conclusion
Choosing the right nursing, maternity, and feeding bras is a significant part of your pregnancy and postpartum journey. These bras provide the comfort and support you need while making breastfeeding more accessible and convenient. With the right fit and style, you can embrace motherhood confidently and comfortably.
So, go ahead and treat yourself to bras that not only provide the support you need but also make you feel beautiful and confident as you embark on this wonderful journey of motherhood. Happy shopping!
Nursing Bra, Feeding Bra & Maternity Bra For Women Faqs
1. What Is Maternity Bra For?
Ans) Many women wrongly assume that their breasts grow only during the last trimester, but that is not the case. The breasts begin to grow in the early weeks or months of your pregnancy. Also, every pregnancy is different. If you start feeling tight and uncomfortable in your bra, it is a good sign that your breasts are growing and it's time to buy a maternity bra. Another important point to note is that a maternity bra is different from a nursing bra. Maternity Bras are just stretchier and have more hooks & eyes to make sure your breasts sit in them comfortably as they keep growing. Normally, during pregnancy or after it, your breasts will grow a cup size or two bigger. Invest in maternity bras because otherwise, you end up wearing the wrong size and feeling uncomfortable.
2. Why Is the Nursing Bra Used?
Ans) Earlier women had special attires or undergarments to wear when their bodies changed. Isn't that sad? Imagine having to suffer in ill-fitting clothes all day and then having to undress every time to feed. Not only is it messy and annoying, but it is also unhealthy and unhygienic. To put an end to all that pain, the nursing bra was invented. The nursing bra is worn after pregnancy, during your breastfeeding months. It is specially designed for feeding mothers, for easy and convenient feeding. Also called feeding bra, they have flaps in the cups that are attached to the strap. These flaps can be unclasped from the strap for feeding and then clasped later on. Some have different techniques but they all follow the same principle. Nursing bras give the support and shape you need even while feeding. All our nursing bras are made of 100% cotton ensuring perfect hygiene.
3. How Do I Know What Size Nursing Bra to Buy?
Ans) To find the right nursing bra for you is to get accurately measured. You can take the help of a professional at a shop or can measure yourself at home.
Measuring you to get the right fit
Step1: Find your band size - To do this, you must measure yourself around by placing a measuring tape around your back, under your armpits, and above your breasts. If you got an odd number round off to the nearest even number.
Step2: Find your cup size - Wear an unpadded bra to take this measurement. You must measure around your bust at the fullest point. This would be your bust size. After measuring you must subtract your band size from your bust size to get the cup size.
The current bust size can give you the right fit but they will increase to one cup size bigger when the milk comes in.
4. How Much Does Your Bra Size Go up during Pregnancy?
The size and shape of your breasts will change during pregnancy. Every woman will remain different and the band size will increase from 2 to 4 inches high as well as the cup size from 2 to 4 sizes high during pregnancy. The band size can increase from 34" to 40" maximum during pregnancy and the cup size can increase from B to E size. The cup size will further increase after delivery when you start feeding. You should measure your breasts every three weeks during pregnancy to find out whether the size has increased or not. You will need to change your bra size multiple times throughout your pregnancy. So it is ideal to invest in 3 feeding bra each at 1st, 2nd, and 3rd trimester. For every woman, the change and growth of breast size will differ and they do go back to normal once you stop breastfeeding.
5. Can I Wear an Underwire Bra While Breastfeeding?
Ans) Apart from the general complaint about underwire bras which is that they cause pain in the breasts, there are some other concerns for breastfeeding women. So, underwire bras are not recommended during breastfeeding. This is because the underwire can resist blood flow and produce blood clots. This, in turn, hinders milk production which again causes clogged ducts. Oops!
But women prefer to wear an underwire bra during this period because the breasts begin to sag. This is understandable. So instead of shunning the whole idea of an underwire bra, you can wear it occasionally. Just. Occasionally. Which means you can wear it once a week for not more than six hours. This is no calculated time but just an approximated one. Wearing it occasionally for long hours won't make much of a difference. Have a safe and happy motherhood!
Related Blogs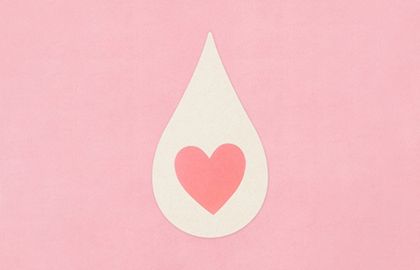 Using a disposable or washable breast pad or nursing pad is the best way to manage leaking breasts. Breastpads are soft pads that are kept in between your breasts and bra. It absorbs excess milk while you breastfeed.
READ MORE