Panty/panties - Panty is a women's underwear that is indeed an essential part of every woman's wardrobe. Apart from bras women panties also help in providing a better share to your outfits. Browse through our ladies' panties online collections and grab various types of panties at the best prices.
Panty For Women
A panty is a type of underwear created for the lower body. Panties provide comfort and protect the sensitive part of the body from various external factors. Wearing the right size of panty helps one boost confidence while providing a flawless look. A panty is considered the backbone of a women's wardrobe along with well-fitting bras. The right pair of panties provide the desired comfort and boosts self-esteem. From everyday casual to sexy panties, these underwear are available in various fabrics, types, and styles, crafted for all body types.
Fabrics
Panties for women are manufactured from various fabrics, which provide the required breathability, stretchability, and comfort. Some of the most common fabrics used are cotton, lace, nylon, mesh, polyester, satin, and silk.
Types of Panties
There are different types of panties that serve various purposes for women. Each type of panty is designed in a unique way and never compromises on comfort and support. Some of the different panty types are:
Bikini Panty
A bikini panty is one of the most preferred types of panties by women. These panties have slender sides and provide the right amount of coverage. The waistband of a bikini panty is one to three inches below the belly button. Bikini panties are ideal for daily wear as these panties provide the comfort required to do daily work with ease.
Hipster Panty
A hipster panty sits low on the hips, a couple of inches lower from the waistline. These panties are usually a combination of bikini and boyshorts panties—it is designed to have wide sides and low leg holes. A hipster panty provides the appearance of a bikini panty but also provides more coverage, like boyshorts.
Boyshorts Panty
A boyshorts panty provides equal amounts of comfort and support. Boyshorts are different when compared to bikini panties as they have lower leg holes than the bikini ones. The low leg holes provide extra coverage around the back. Boyshorts panties are ideal for almost all occasions, thanks to the design and the comfort it gives
Thong Panty
Thongs provide less coverage and don't show any visible panty lines. They are lightweight and are designed with a T-shape string at the back—providing no coverage at the backside. Thongs sit a few inches below the waist, and it is safe to say it provides comfort equaling a bikini panty. It is manufactured from a variety of materials like lace, cotton, and mesh, and one can wear them for special occasions too. Thongs provide a flawless look for body-hugging skirts, dresses, tights, and leggings.
Shop from the best panty collection at Shyaway
Online shopping for panties has reduced the discomfort women face while buying lingerie. Get women's panties online at Shyaway—explore the wondrous collection of stunning panties—from fancy bikinis to stylish hipster panties, you name it, we got it! Shyaway's panties are crafted for comfort and are designed to suit your style. Check out Shyaway for the fabulous panty collection at pocket-friendly prices.
Panty - Women's Underwear Faqs
1. Which panty is best for ladies?
There is a plethora of sexy panties available for women to choose from at Shyaway. However, you need to take into account certain pointers when shopping for panties online.
Fabric - Make sure you are not allergic to the fabric chosen. Alw
2. Which type of panty is good for daily use?
More than the type, fabric is the key to choosing your everyday panty. Choose cotton panties if you have sensitive skin. If you are constantly wearing business suits, choose Seamless panties or thongs. In general, to lounge at home , bikinis, hipsters,
3. How panty liners are used?
Panty liners are an integral part of feminine hygiene. They are very similar to sanitary pads, but smaller, thinner and less absorbent. This means Panty Liners are mainly used during non-period days when you may experience vaginal discharge and/or spot
4. What are the types of panties?
At Shyaway we offer a wide range of panties to choose from online. Currently we carry Hipsters Bikinis, Thongs, Boy Shorts, Tummy Tuckers and Period Panties.
5. How to measure the panty size?
Bring the measuring tape around the fullest part of your hips.
The tape must be parallel to the floor and the fit must be snug.
Record the measurement in cm.
Refer to Shyaway's Panty Size Chart to find your correct panty size.
Related Blogs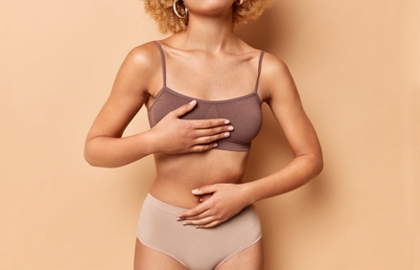 A properly-fitted panty is comfortable and gives unrestricted movement. You'll also get the desired support and coverage.
READ MORE