Nursing Bra (नर्सिंग ब्रा) - A feeding bra is designed to provide quick and easy access to breastfeeding an infant. Celebrate every bit of this time in our cotton nursing, maternity bra, and padded feeding bra.
Nursing Bra Online – Made For Every Mother
A nursing bra also known as Maternity bra is an essential underwear post-delivery. Purchase shyaway nursing bras and let the loving moment be special. Select from a wide range of printed bra, lace maternity bras, or lightly padded pregnancy bras online.
Feeding bra: You And Your Baby Deserve Support
Feeding Bras are the most significant bra category for breastfeeding moms. Wear a feeding bra to feed your baby hassle-free. Nursing bras come with leak-proof pads which you can wash and reuse. Maternity bras are not only for nursing mothers but also for pregnant women. To avoid wetting your outfit due to the first milk leakage, a pregnant woman can pick padded maternity bras because they are the best bras for pregnancy. Nursing bras are not ugly anymore. There are different style fabrics to choose from making you look stylish. What type of bra do you need? You need one that has easy access from the front. With one hand you should be able to remove the clasp easily. They should be comfortable and must have seams to avoid showing pads through the clothes. Of course, you and your baby deserve support, so buy a voguish sexy nursing bra online from our shopping site Shyaway. We have just updated our collection with style-printed bras. The prints are marvelous and the seamless bras won't make you feel uncomfortable as they are meant for easy feeding.
Types of Breastfeeding Bras Based On Features
Mother bras are available in various types and styles. Here, we can see the feeding bra types based on their features.
Padded Nursing Bras
We all know how supportive a Padded Bra could be to the busts. This same feature is tailored into feeding bras in the form of soft-foam cups. Shyaway's line-up of mother-care lingerie includes three different types of foamed cups namely the lightly padded and soft padded bras. Apart from being supportive, these bras also serve an important purpose. The foams absorb leakage from the lactating breast tissues and keep the skin fresh and dry, assuring your little one's health.
Padded nursing bras are the best maternity bra for sore nipples because they can give you a soft cushiony feel. In this type, you can opt for a padded feeding bra that has removable pads or non-removable pads. The removable pads are also washable. If there is milk leakage in your pads, just soak your pads in lukewarm water and then gently wash. Talking about the lingerie labels that make the best use of this feature, you can always buy a Sonari nursing bra online or from the brand Shyle.
Non-Padded Mom Bras
Non-padded feeding bras are useful at home. You can use this type as a nursing sleep bra. Non-padded feeding bras are available in cotton spandex fabric which makes them the best nursing bras for all skin types. Non-padded mom bras are available in seamless and seamed cup styles. The seamed one avoids nipple show and the seamless cups are suitable for t-shirts and other outfits.
Full Cup Size Feeding Bra
A woman's bust size tends to increase considerably during the period of pregnancy and thereafter. Cotton Bra cups that enclose the sensitive tissues completely are the full coverage ones. Two key uses of this generous closure it that (1) secures the busts in place (2) Eliminates the discomfort of spillage. There is also an option of going in for a demi-cup bra depending on the bust shape and comfort level of each mother. Both have their individual significance, though.
Underwire Bra For Ample Support
While you go on to buy a nursing bra online, it is very much obvious that you come across the ones with underwire. Now, you may wonder what usage can bra wires have in a feeding bra. Bust sagging is quite common after childbirth and this feature offers that extra stability. But, it is recommended that they have opted only after 6-8 weeks once the lactation is regularised.
Wireless Nursing Bras
Go for a wireless nursing bra during pregnancy to get relief from the underwire. During pregnancy, you might face a lot of skin issues due to hormonal changes. Hence, wireless nursing bras help with this case by providing soothing comfort.
Breast Milk Pump Bra
Are you feeding your baby using breast pumps? Then, a breast milk pump bra is for you. Pumping bras have vertical openings in the middle of your cups and you can use that while using breast pumps. Choose a snug fit pumping bra for pumping the milk properly and ensure it is not too tight as it may cause other issues. You can adjust the opening of these bras with your hands once you are done with the pumping.
Maternity Bra Vs Nursing Bra
Though there isn't much difference between the two, it is essential to know the difference. Maternity bras are tailored in such a way as to accommodate the growing bust size during the period of pregnancy whereas nursing bras are exclusively crafted with a front-fastener for easy access. It is also to be noted that a few pregnancy bras come with side hooks. Both offer flexibility in enclosing the sensitive tissues providing round-the-clock comfort. Not just confined to the bras, wearing the right Panties also play a key role in ensuring a state of relaxation. For this very purpose, Shyaway displays an enduring range of softly-made undergarments in every size.
Which One To Choose - Maternity Or Nursing Bra?
Maternity bras are the best bra for pregnant women yet it is suitable for both pregnant women and new moms. While nursing bras are exclusively designed for new moms. Choose the best maternity bra to experience the utmost comfort it provides. Buy a feeding bra online and you will get to know which one suits you best.
Nursing Feeding Bra for Physical Activity
Feeding bras are available in various styles. Despite of normal sports bras, nursing sports bras and pregnancy sports bras are also available in the market for women in sports. A nursing sports bra is leak-proof and so you can wear it for a whole day's sports event. Pregnancy sports bras can give maximum comfort while doing yoga or other strengthening exercises. Most women prefer sports bras during pregnancy as they are comfortable bras for pregnancy.
Exhausted From Feeding Almost All The Time?
You can always make your life colorful with certain changes in your lifestyle. Instead of wearing the same plain bras, go for dazzling printed types that can boost your confidence. And go for different color shaded bras such as nursing bras, and melange nursing bras. These are the options with which you can change your typical feeding bra into a sexy nursing bra.
What To Look Out for Buying Nursing Bras Online?
The size: when planning to buy maternity bras online, you must know the right size. So get measured before you make a purchase.

The right time to buy nursing bras – during the first few weeks of pregnancy, you must buy a maternity bra. A lightly padded feeding bra can be worn for extra support for your heavy breasts. Scroll through our shopping site, you will easily find a few pieces, the lightly padded ones. When you're breasts start secreting milk, you need a bra with a big cup size to accommodate your breasts comfortably.

Underwire bra – do you think you can wear an

underwire bra

while feeding? It is not recommended to wear an underwire bra while nursing. They block milk ducts and thus reduce milk production. If you want to wear an underwire one, ensure the one you buy doesn't put pressure on your breasts.

The fabric – Indian women should prefer buying cotton maternity bras as they are right for our climatic conditions. The fabric would wick out moisture quickly. Keeps your boobs comfy throughout the day. The fabric decreases the risk of thrush which is due to dampness.

How many to have – You need at least more than 3 milk feeding bras. The

cotton bras

in your drawer is a must-have because when your breasts leak, you need to wash them often. Of course, you don't want to sit without a bra.
How To Find the Feeding Bra That Fits You Best?
It is crucial to buy the right-sized nursing bra since the comfort factor is the most essential for every mother. It is most recommended to use the bra size calculator available on the site in order to prevent any kind of chafing. This will ensure the right cup and band fit and ample breathability under the clothes. Apart from this, the broad shoulder straps with adjustable sliders and the ample back fasteners help in bearing the heaviness of the busts.
Buy Breastfeeding Bra Online From Shyaway On Offers
If you are an avid Online Bra shopper and this is the first time you come across the term feeding bra, this write-up might be pretty much an interesting and informative piece of article you would read for the day. This being said, as the name implies, a breastfeeding bra is nothing but a supportive intimate for every mother to ease her childcare period. It is a type of Front open Bra with buttons or side flaps that enables stress-free nursing to both the mother and the little bundle of joy. There are several other health benefits such as reducing stretch marks and helping to maintain a straight posture. Keeping this in mind, shyaway.com aims at exhibiting the best of maternity and nursing bras online under great deals and serene patterning. Yes, Shyaway is offering you printed feeding bras online on offers. Buy 2 nursing bras @ 1299. Beautiful prints will make you look pretty even while nursing with our feeding bra. They are convenient and don't need to undress completely whenever you feed. Our online feeding bra will help you discreet breastfeeding in public. Don't forget to buy a nursing sleep bra from our site Shyaway on offers. They have crossed over the front design and are made of soft fabric, offering easy breast access during the night.
Nursing Bra, Feeding Bra & Maternity Bra For Women Faqs
1. What Is Maternity Bra For?
Ans) Many women wrongly assume that their breasts grow only during the last trimester, but that is not the case. The breasts begin to grow in the early weeks or months of your pregnancy. Also, every pregnancy is different. If you start feeling tight and uncomfortable in your bra, it is a good sign that your breasts are growing and it's time to buy a maternity bra. Another important point to note is that a maternity bra is different from a nursing bra. Maternity Bras are just stretchier and have more hooks & eyes to make sure your breasts sit in them comfortably as they keep growing. Normally, during pregnancy or after it, your breasts will grow a cup size or two bigger. Invest in maternity bras because otherwise, you end up wearing the wrong size and feeling uncomfortable.
2. Why Is the Nursing Bra Used?
Ans) Earlier women had special attires or undergarments to wear when their bodies changed. Isn't that sad? Imagine having to suffer in ill-fitting clothes all day and then having to undress every time to feed. Not only is it messy and annoying, but it is also unhealthy and unhygienic. To put an end to all that pain, the nursing bra was invented. The nursing bra is worn after pregnancy, during your breastfeeding months. It is specially designed for feeding mothers, for easy and convenient feeding. Also called feeding bra, they have flaps in the cups that are attached to the strap. These flaps can be unclasped from the strap for feeding and then clasped later on. Some have different techniques but they all follow the same principle. Nursing bras give the support and shape you need even while feeding. All our nursing bras are made of 100% cotton ensuring perfect hygiene.
3. How Do I Know What Size Nursing Bra to Buy?
Ans) To find the right nursing bra for you is to get accurately measured. You can take the help of a professional at a shop or can measure yourself at home.
Measuring you to get the right fit
Step1: Find your band size - To do this, you must measure yourself around by placing a measuring tape around your back, under your armpits, and above your breasts. If you got an odd number round off to the nearest even number.
Step2: Find your cup size - Wear an unpadded bra to take this measurement. You must measure around your bust at the fullest point. This would be your bust size. After measuring you must subtract your band size from your bust size to get the cup size.
The current bust size can give you the right fit but they will increase to one cup size bigger when the milk comes in.
4. How Much Does Your Bra Size Go up during Pregnancy?
The size and shape of your breasts will change during pregnancy. Every woman will remain different and the band size will increase from 2 to 4 inches high as well as the cup size from 2 to 4 sizes high during pregnancy. The band size can increase from 34" to 40" maximum during pregnancy and the cup size can increase from B to E size. The cup size will further increase after delivery when you start feeding. You should measure your breasts every three weeks during pregnancy to find out whether the size has increased or not. You will need to change your bra size multiple times throughout your pregnancy. So it is ideal to invest in 3 feeding bra each at 1st, 2nd, and 3rd trimester. For every woman, the change and growth of breast size will differ and they do go back to normal once you stop breastfeeding.
5. Can I Wear an Underwire Bra While Breastfeeding?
Ans) Apart from the general complaint about underwire bras which is that they cause pain in the breasts, there are some other concerns for breastfeeding women. So, underwire bras are not recommended during breastfeeding. This is because the underwire can resist blood flow and produce blood clots. This, in turn, hinders milk production which again causes clogged ducts. Oops!
But women prefer to wear an underwire bra during this period because the breasts begin to sag. This is understandable. So instead of shunning the whole idea of an underwire bra, you can wear it occasionally. Just. Occasionally. Which means you can wear it once a week for not more than six hours. This is no calculated time but just an approximated one. Wearing it occasionally for long hours won't make much of a difference. Have a safe and happy motherhood!
Related Blogs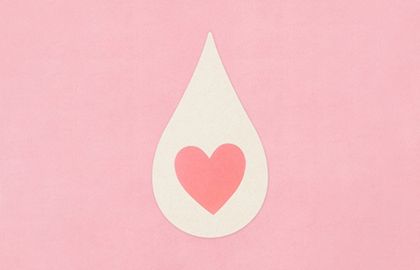 Using a disposable or washable breast pad or nursing pad is the best way to manage leaking breasts. Breastpads are soft pads that are kept in between your breasts and bra. It absorbs excess milk while you breastfeed.
READ MORE